Club Notes Sunday 5th June 2022!
Our club notes are no no longer weekly, but will be updated periodically and when big news arrives, so here goes.
.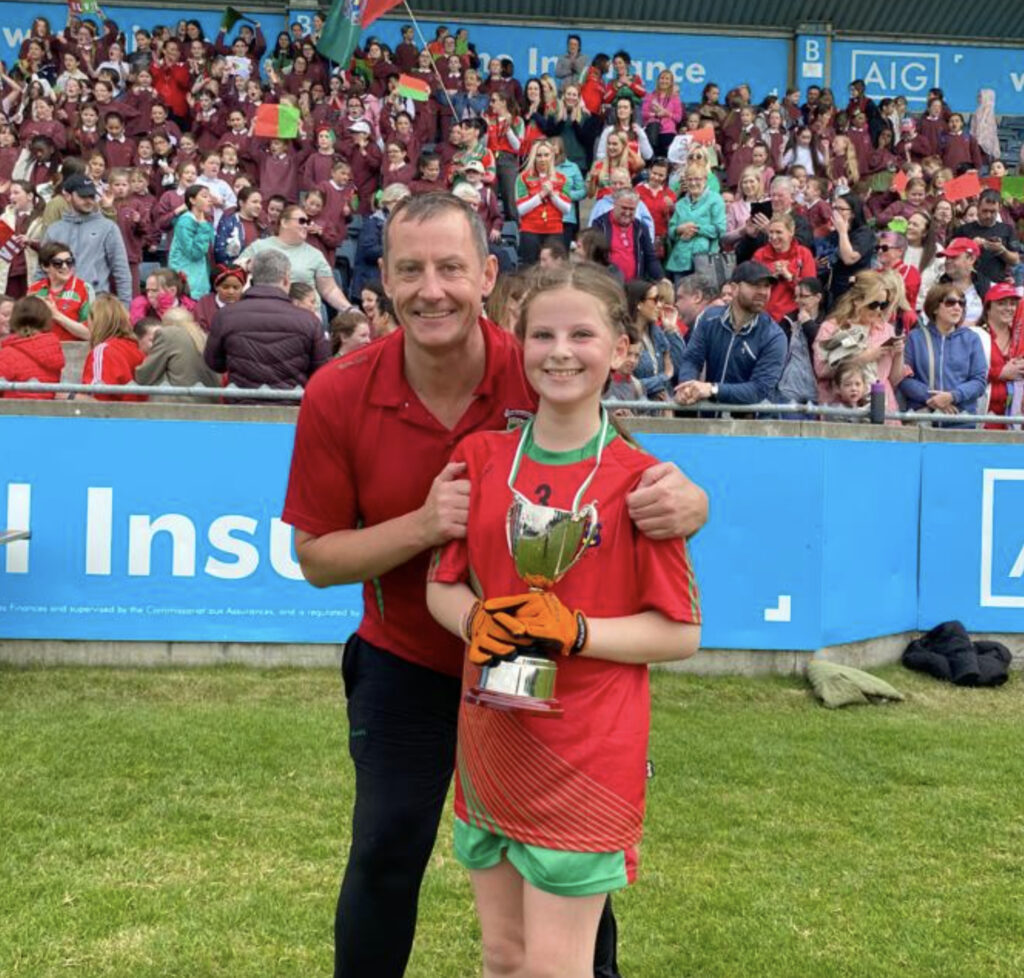 Congratulations to OLV girls and boys school on reaching the finals in Parnell park week before last, a fabulous achievement. Pictured here is the huge OLV support behind the Horan's with the victorious cup in hand. Well done to OLV and all our members involved.
.
Since our last notes also, our magnificent members assisted Dessie's Dubs in winning another Leinster title. A huge amount of pride in articular with the team captain being none other than our very own Jamesy McCarthy. As if we weren't proud enough already!
.
Our summer camp is nearly sold out. You will need to move fast to get a spot!  All details of our camp and nursery here: NURSERY.  Our AllStars group have moved to Friday evenings at 6:30 from now on in St. Kevins sports hall, please keep an eye on our social media pages for more Information on this. lease note, we accept children now from aged 7 to 12 in the All Stars.
.
Our juvenile teams are probably our strongest focus as a club and we could always do with extra help, if there are any persons out there interested in lending a hand in any way, shape or form, with any team, please contact bkjuvenilesection@gmail.com
.
Membership for 2022 is open and must be paid NOW, you can use our new app or click this link below for rates and ways to pay: MEMBERSHIP Or if you visit our website homepage, you will see 2 new additions. The first is a one click link method of paying your membership and the other is the launch of our new club app and an instruction on "how to" add it to your smart device or phone.
.
To end, some sad news. Sean Staunton, the father of club stalwart Gerry Staunton, passed away and we will post details of the arrangements when they become available. Gerry and his family are synonymous with the club so we will share the arrangements on our social media pages, keep your eyes peeled. Ar dheis Dé go raibh a anam.
.
To sign up to the club email shot, please visit this link: EMAIL SUBSCRIBE
If you wish to have any information added to these weekly notes, please contact the PRO by the usual points of contact. Thank you all