Weekly Notes Sunday 8th May 2022!
.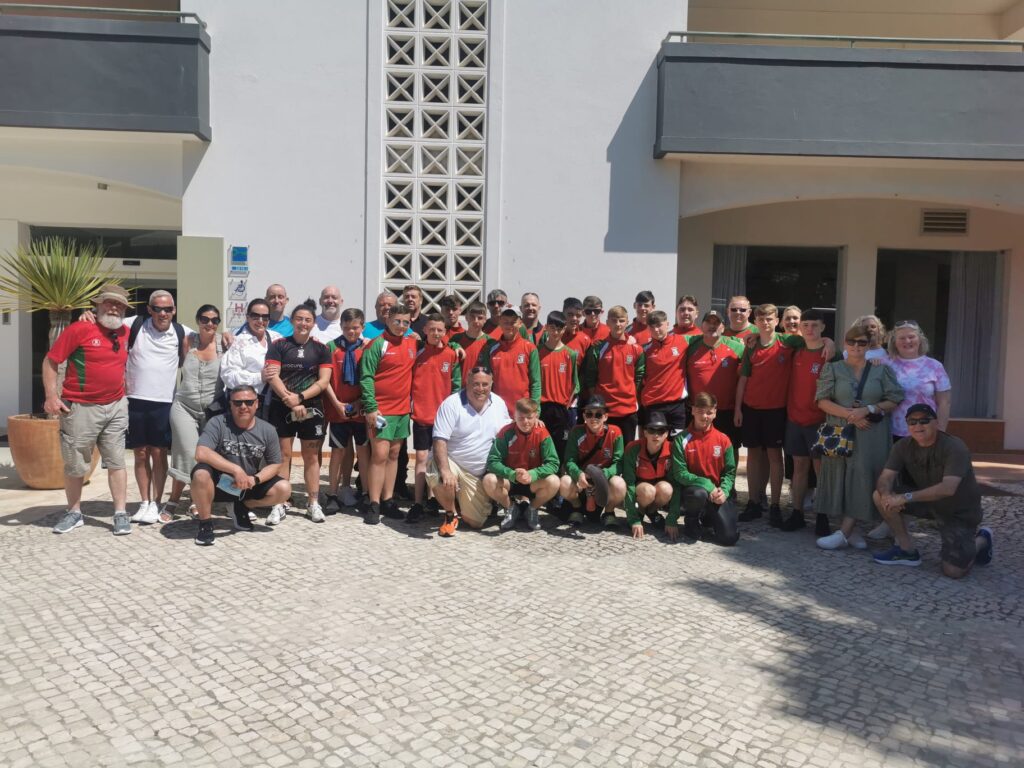 Our under 15's have just spent several days in warm weather training camp in Portugal, and like every year our boys go out, they behaved themselves impeccably and represented the club and their families brilliantly! Well done to all involved from start to finish, from fundraising and logistics, to crossing the t's and dotting the i's. A gargantuan effort, but well worth it! Congrats all!
.
This season, the executive committee issued a directive on 2 matters pertaining to the environment and our club. We are now banning single use plastic bottles and re-iterating the ban on dog walking  on our grounds in Pc. Ciceam. The amount of waste plastic littered around Pc Ciceam has been increasing of late and in line with the larger environmental picture world wide, we feel this is a very necessary step. Also, there has been a large increase of dog fouling on our grounds and pitches, so we are left with no choice but to enforce a ban on dog walking in Pc. Ciceam, effective immediately. Thank you for understanding.
.
Please be aware of various scam artists in the internet who are posting "opportunities" to watch live streams of our games on our various social media pages. We actively delete and ban these users, but they keep coming back under different names. Please be aware, we are NOT endorsing or promoting these.
.
Congratulations to all our boys and girls who are making their holy communion on this and the coming weeks ahead. Well done and congrats to all your families on the big day!
.
Our nursery is on this Saturday! All details of our nursery here: NURSERY.  Our AllStars group have moved to Friday evenings at 6:30 from now on in St. Kevins sports hall, please keep an eye on our social media pages for more Information on this.
.
Our juvenile teams are probably our strongest focus as a club and we could always do with extra help, if there are any persons out there interested in lending a hand in any way, shape or form, with any team, please contact bkjuvenilesection@gmail.com
.
Membership for 2022 is open and must be paid NOW, you can use our new app or click this link below for rates and ways to pay: MEMBERSHIP Or if you visit our website homepage, you will see 2 new additions. The first is a one click link method of paying your membership and the other is the launch of our new club app and an instruction on "how to" add it to your smart device or phone.
.
If there are any budding artists out there in the club, we would love to hear from you. Contact us through any of our social media channels if you'd be interested in designing and painting a mural on the club grounds in the next couple of months. All details to be revealed soon!
.
Please note, our shop is now online only. You may visit and order for delivery here:
SHOP
 .  If you have an existing order, you can text on 0857381229 for information on collection/payment. Thank you for your custom.
.
To sign up to the club email shot, please visit this link: EMAIL SUBSCRIBE
If you wish to have any information added to these weekly notes, please contact the PRO by the usual points of contact. Thank you all